This just might push me over to my next jeans size: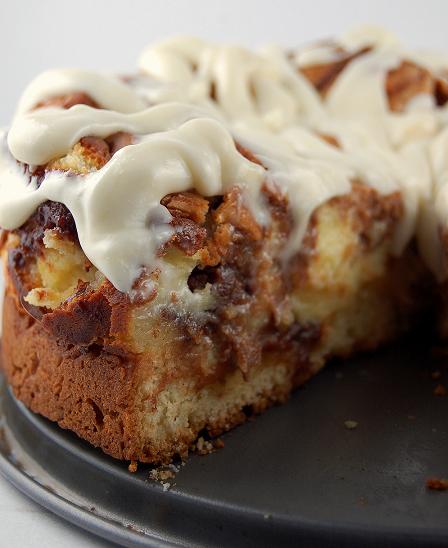 Photo by: Peabody
Ever since this
chick
made
these
for Gianna's birthday and came over to make
these
for lunch, she's been one of my cooking heroes.
So when she blogged about this
ridiculousness
, I had to make it.
The Cinnamon Roll Cheesecake.
Make it as soon as possible.
I kid you not.